4 seasons day!
Hiking in a Village
| September 6, 2009 at 03:05 PM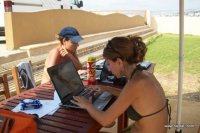 As usualy, we can enjoy the "4 seasons" of the year with baldati. Thanks 4 this so funnyyyy Sunny day!
Add your comment
Login to Baldati to be able to add your comments!
Comments
There are no comments for this article yet.