WHAT TO DO IF YOU ARE STUNG BY BEES ?
Hiking in a Village
| September 19, 2009 at 10:47 PM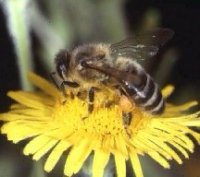 If you are stung what should you do?
Remove the stinger as soon as possible. Bee stingers are barbed, like the end of a fish hook, so bees can only sting you once. As the bee flies away, it leaves the stinger stuck into your skin. The stinger should be scraped off, not plucked out with tweezers or your fingers (plucking will push in more venom). Try using a fingernail, credit card, knife edge, etc. to scrape the stinger off. If you are stung numerous times or begin to have any problems other than local pain and swelling, seek medical attention immediately.

Add your comment
Login to Baldati to be able to add your comments!
Comments
There are no comments for this article yet.