الضنية تخرج عباقرة أيضاً...
Dannieh Villages
| September 10, 2012 at 04:44 AM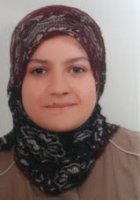 الضنية منبع العلم و المتفوقون و ليس جمال الطبيعة و سحرها فقط و هذا ما أثبتته نتائج الشهادة الثانوية في دورتها الرسمية لعام 2012 حيث لمع اسم بنت الضنية براءة اسماعيل مواليد مراح السراج، الضنية التي استطاعت لفت نظر العديد بتفوقها و حصولها على المركز الأول في الشمال عن فئة علوم الحياة و الثانية لبنانياً.
اتحاد بلديات الضنية و روؤساء بلدياته يهنئون براءة بتفوقها و جميع الناجحون بالشهادات الرسمية و يتمنون أن يلمع إسم كل فرد منهم لكي يلمع اسم الضنية عالياً و ليزداد مثقفيها ليساهموا في إنمائها.
Add your comment
Login to Baldati to be able to add your comments!
Comments
There are no comments for this article yet.