---
---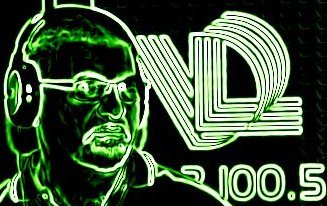 ---
Every Wednesday @ 1:20 pm : Baldati.com on www.vdl.me
You can always listen to previous Sessions Click here
---
I did not know your program has such audience, when i talk to people they tell me they heard me over the radio
it seems they appreciated the subject. But this is not all, read this;
Next day after the emission i receive an email from a friend i did not see since 30 years, he lives in Los Angeles
he told over the mail if i am the naji he knows, he told me he recognized my voice all the way from beirut to los Angeles
he got my mail from relatives of his. Baldati program reconnected us after 30 years, what a story.
Talking of a small world..........
Naji
---
Post your villages,NGO,clubs ... news

Baldati.com ...A community Talk Show where we discuss all about communities.
Listen online on www.vdl.com -100.5 MHZ 100.3 MHZ 100.3 MHZ
Call Baldati : 03-666565 04-922999 vdl@baldati.com
During the Program call Sawt Loubnan :01-339314 or sms 1072
Post your questions on our Face book Join
Listen to previous episodes
N.B. Baldati.org is a non political organization and we would like to thank VDL and any other media who can offer for us a free space on AIR to promote our mission.
---
Listen to 2011 sessions
| | | | | |
| --- | --- | --- | --- | --- |
| Jan 2011 | Sylvio Tabet | General | Aytouleh - najwa | farah el 3ata2 |
| Feb 2011 | Tripoli | General | Dannieh | itihad jezzine |
| Mar 2011 | Skaff-erga | 3elmanieh | itihad batroun | |
| Apr 2011 | Ecotourism | e-book | Ayto | |
| May 2011 | Tarchich | Ain ebel | Kaftoun | Deir mimas |
| June 2011 | imane abounakad | Batroun - undp | tannourine-Yorgo - nada | michmich -akkar- jbeil |